How to Add Custom Questions when posting a Job Listing
So far recruiters have only been able to add skills assessments at the point of publishing a job. However, with recent product improvements, we've made it possible to add custom questions for seekers to attempt while applying for the Job listing.
Adding custom questions can be done while posting a Standard or BestMatch Job listing.
Here is how to add a custom question(s) to a
Standard or Best Match Job
product:
To start off, login to your employer account (ATS) then click on the POST A JOB button as shown below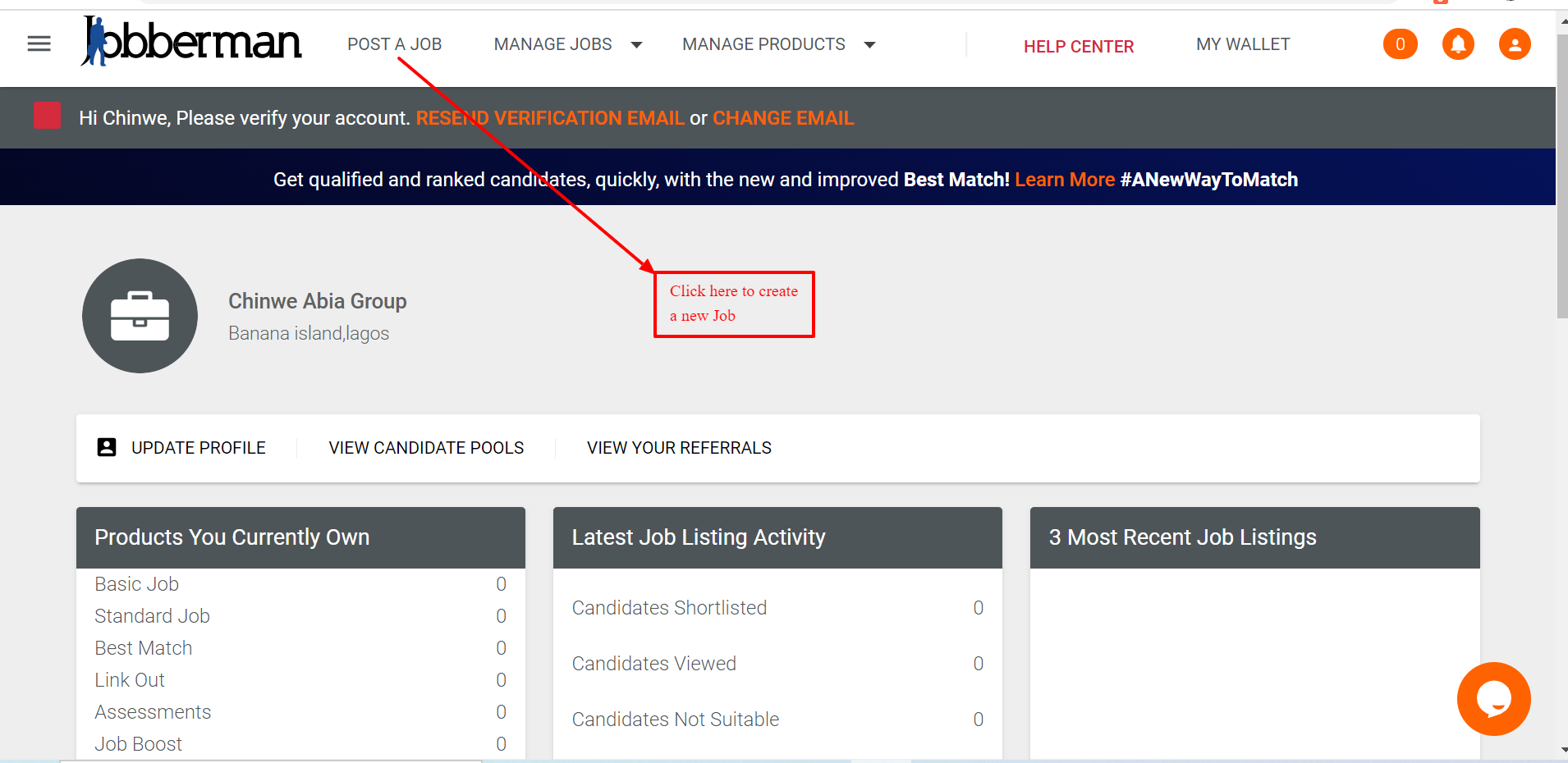 2.
On clicking the POST A JOB button, you will be provided with a job posting form, and from the left panel of the form, choose the listing of your choice which in this case would be either a Standard or Best Match listing.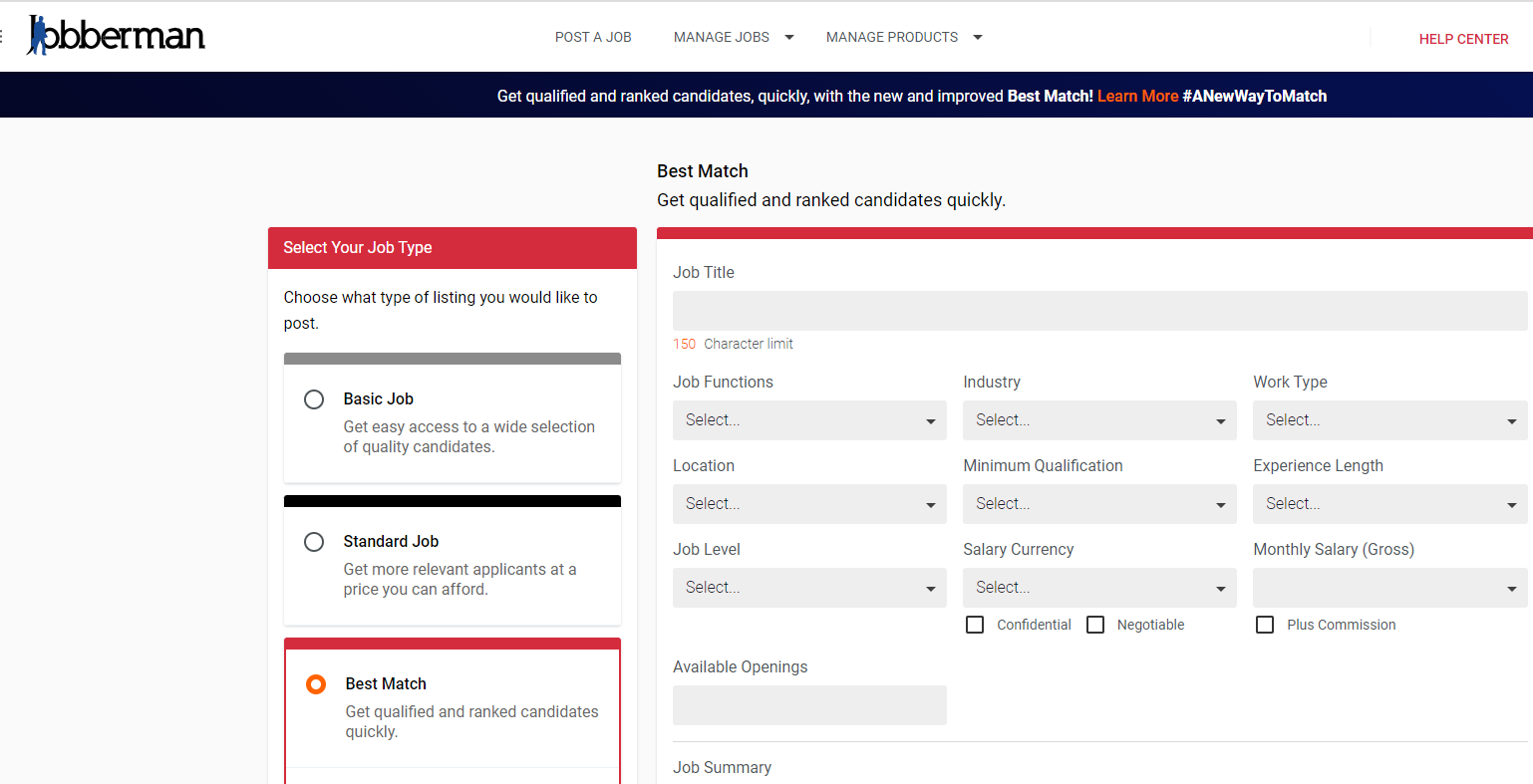 3. Fill in the job requirement details, check the "I want to add additional questions" button and then click "Add another question".
The Standard Job type can allow 1 custom question, proceed and type in the question you would like the applicants to attempt while applying for the job.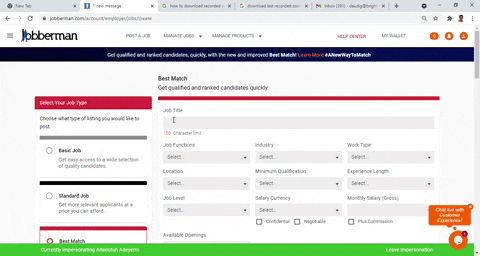 The BestMatch Job type can allow up to 3 custom questions, proceed and type in the question(s) you would like the applicants to attempt while applying for the Job.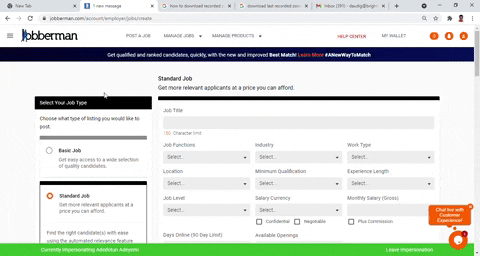 PS:
If you already have Standard or Best Match Job credits, the advert will be directly published, however, if you do not have, you will be redirected to the CART so as to purchase the Standard or Best Match Job credits.
4.
Once the job goes live, it will pass through the following stages:
Awaiting Approval: At this stage, your job listing is being checked for quality compliance by the internal operations team, prior to being published for seekers to apply. The recommended duration is 1 working day.

Job Application: Once the job has been published, allow ample time for the applicants to apply for the job.
Did You Know

Adding Custom question(s) to your listing will help get that crucial information from your applicants that was missed out by the assessment, CV and Cover letter.

At no extra cost, simply add Custom question(s) to your Standard or Bestmatch listing to interact more with your applicants.

Related Articles

Posting a Job with an Assessment

With an Assessment, you significantly decrease the time spent on sorting through the huge volume of applications from jobseekers. You can sort through job seekers based on their test scores. An assessment will not only help you identify candidates ...

FREQUENTLY ASKED QUESTIONS

Here, we've compiled the most common questions to guide you on your journey to landing your dream job. Whether you're new to job hunting or a seasoned professional, Find below: What is Jobberman? Jobberman is West Africa's No. 1 jobs website. We help ...

Adding An Assessment To A Published Job Listing

Adding a skill assessment to an already published job listing can be done in 4 easy steps: Start by clicking the MANAGE JOBS drop-down menu from the navigation bar. Then select the ALL JOBS option, so that you are redirected to the page that lists ...

The New Standard Job Product

(1) How do you ensure that your job advert is attracting qualified job seekers? (2) Out of the qualified job seekers, how do you decide on who to shortlist? (3) Out of the shortlisted candidates, how do you test for competency to refine your ...

Posting A Job Without An Assessment

You need a job credit to be able to post a job listing. If you don't have a job credit, you can purchase this through the Manage Products section (Products or Cart subsections) of your account. You can find this in the top navigation menu. While ...